Giving kids the gift of speech with products that are fun and effective!
Enhance your child's speech and language skills with the WE CAN TALK SYSTEM!
Enter your name and email for your FREE Guide!
About Talk It Rock It!
Talk It Rock It was created to enhance the speech and language skills of children through exciting and verbally enticing songs. These songs are fun for all kids, not only those who may show a delay in communicating.
Our songs are uniquely embedded with specific speech and language goals. Written by a speech-language pathologist, each song is packed with speech and language techniques, and children enjoy practicing these songs while they build their communication skills. We believe learning is fun!
Please, don't be intimidated if you aren't an educator! All of our music is great for kids no matter if you are a parent, day-care provider, grandparent, or just happen to know a child that our music can help. We know their life will be enhanced by our dynamic way to teach imitation, develop larger vocabularies, and improve the ability to sequence sounds to produce words and phrases.
Our Products
Our core belief that speech and language learning should be FUN and EFFECTIVE is reflected in all our products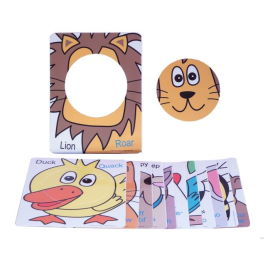 Resource Library
Welcome to my resource library/blog which contains a multitude of articles related to children with speech and language delays. These articles are written primarily in a parent-friendly manner but are also geared toward professionals such as speech language pathologists and early childhood educators.
I will continue to add to this blog so please come to it often. Be sure to sign up for my newsletter to receive my free WE CAN TALK guide as well as additional newsletters focused on a variety of techniques and ways to use my products.
Thank you so much for exploring my Resource Library!
How These Products Can Be Used
What I love about all of my products is how versatile they are. These products can be easily used by parents, speech language pathologists, early childhood educators, special education teachers, home school parents, and day care providers. In addition, our products can be used in a variety of settings from homes to schools, individual sessions to groups. Here are some thoughts on how our products can be used.
Individual Sessions
When you work one on one with children in speech and language therapy, my frequent go-to product is the Blast Off Board set. Whether a child has speech and language delay, autism, apraxia, or other communication disorder, the Blast Off Board has so many endless uses.
Home School and Home Practice
Parents often call me for suggestions to help their child's speech and language at home. My WE CAN TALK book gives parents a guide on techniques to implement during their daily routines. For parents who want more specific suggestions, check out these three items – Songs, Books, and the Blast Off Board.
Small Groups
I immediately think of my songs and printable visuals for small groups of children. There is nothing more motivating for children than a song combined with visuals and movement. My songs are also available in movie format (Animation Station) if you have a Smartboard that you use during circle time.
Teletherapy
The presence of Covid created an important and accessible need for teletherapy. For SLPs and early childhood teachers who work in early intervention, my WE CAN TALK techniques and the Talk with Me book can be a huge help to you. Our Animation Station movie sets and song sets are excellent for teletherapy sessions. Finally, check out the Blast Off Board, an engaging way to practice speech and language skills.
"Talk It Rock It songs have helped me teach students with speech and language disorders how to communicate more than any product or approach I have ever used."

– Cynthia A. Owens, Speech-Language Pathologist
"Talk It Rock It songs are like magic. When children hear them, they immediately attend and engage with me. The words are simple for kids to say and repeat. The visuals make them even more attractive. The tunes are easy for a non-singer like me to sing along. When I am working with a little one and want their attention, these songs are my go-to materials."

– Elizabeth Straka, Speech-Language Pathologist